INTRODUCING Grey Group Fitness / CrossFit Takedown
Meet the fitness experts ready to help you achieve your fitness goals.
ABOUT Grey Group Fitness / CrossFit Takedown
Our team of fitness and nutrition professionals are invested in your health. We make every decision with our members' well-being in mind. Achieve your goals with us!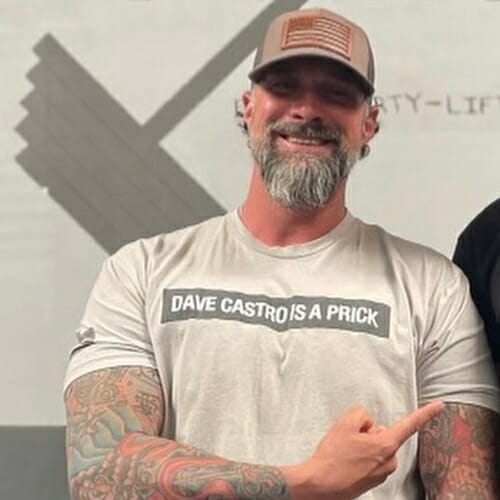 Founder
Eric Yunck
Introduced formally to CrossFit 16 years ago changed the path of training forever for Owner Eric. Eric spent 22 years in both MIlitary service as well as Law Enforcement.
His needs training needs demanded the CrossFit methodology having spent time in Specialized assignments and communities demanding more operationally. Eric chose to oen his own Affiliate upon slwoing his careers after spending a decade in a high operational tempo and knew that providing the CrossFit method and community and mindset that had brought him so much was his next mission.
Head Coach/Owner
Eric Y
US Army SFC (Retired) , SOF Combat Veteran OIF and OEF, Former CA Police Officer, USCG Boarding Officer, DAD, MS, BS ,CFL2, Certified AIT Trainer, CrossFit Mobility Course, CrossFit Masters Course, CrossFit Anatomy Course,
CrossFit Programming Course, CrossFit Scaling Course, CrossFit Lesson Planning Course, CrossFit Nutrition 1, USAW Sports Performance Coach, Coaches Development Course, US Army Master Resilience Trainer, US Army Tactical Combatives Instructor, USA Basic Instructor Course, USCG Instructor Development Course. Counseling Skills Graduate Certificate.
General Manager
Gabby
CFL2, Certified AIT Trainer, CF Nutrition. Coach Gabby's love for CrossFit, competing and a genuine love of helping humans become the best verSions of themselves makes her someone you dont just want, but need in your corner and journey in Health.
COACH
Makenzee P
CFL2, CF Teaching Movement, B.S in Kinesiology (PRE PT)
Coach
Shelbi H
CFL1, MBA, BS in Biology, Current Doctoral student in Chiropractic Collegiate Softball Player, 3x All Conference, 2x Pitcher of the Year, Member of the Ireland National Softball Team!
Coach
Tara
CFL1, AA, former CAL Fire fighter, 1st Phorm Nutrition Advisor.
Book a Free Intro at Grey Group Fitness / CrossFit Takedown today. Chat with a coach to learn more about how we can help you reach your goals.